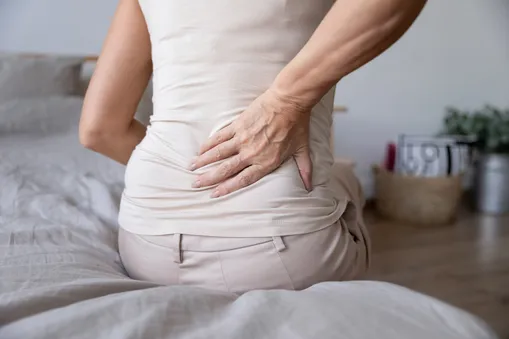 Sciatica treatment from Our Chiropractor
These can all be scary symptoms for people with reoccurring lower back pain, severe and sudden sharp back pain, or weakness. In addition, these symptoms may grow over time with sciatica.
Sciatica is a common and debilitating condition that requires help from a professional chiropractor to be adequately treated.
At Crawford Family Chiropractic, we know how serious this condition is and how much it can impact your daily activities. That's why we're here to provide a wide range of chiropractic treatment plans to help alleviate your pain. We're here to help our patients living in Livingston, TN, Kingston, TN, Oneida, TN, Crossville, TN, and Jamestown, TN, find relief from sciatica! If you think you've been suffering from sciatica, read on below to see how we can help you fight this ailment!
What Is Sciatica?
Sciatica is a condition in which the sciatic nerve that runs down the lower back becomes compressed. This sciatic nerve runs down the lower back and to the outer side of each leg. Once it becomes compressed, a person might also experience numbness, tingling, a sensation of pins and needles, and weakness in the lower extremities, such as the legs and feet.
Sciatica can happen suddenly and is usually the result of twisting or bending wrong. However, even the slightest sciatic pain can have devastating consequences, making it difficult for people to complete regular activities such as sitting, standing, or bending. Sciatica also tends to reoccur and occur more frequently as we age. Therefore, it's essential to get treatment from our chiropractor ASAP.
How Does Our Chiropractor Treat Sciatic Nerve Pain?
Our chiropractor can help you find relief from pain by providing chiropractic care. Our chiropractor can perform this care through various methods, such as massaging the area to reduce inflammation from muscles that could compress the sciatic nerve.
Manual spine adjustments can help realign the spine, improve posture, and take compression off the sciatic nerve. Spinal decompression can also help alleviate pain by spreading apart the vertebrae and gently releasing tension. Our chiropractor will determine which of these treatments is helpful and how long you will need treatment.
Find Our Chiropractic Care at Crawford Family Chiropractic
At Crawford Family Chiropractic, we want you to feel true relief from sciatica that lasts! So call us today to see how we can help you recover from sciatica and return to what you love! So schedule your appointment today by calling Crossville (931) 456-8880, Jamestown (931) 879-8931, Kingston (865) 248-8167, Oneida (423) 569-8931, or Livingston (931) 823-8931.