No matter how careful you are on the field, you're bound to suffer from a sports injury at some point in your athletic career. If you're looking for chiropractic care to help your sports injury, we can help at Crawford Family Chiropractic! We can help you stop your search for a chiropractor near me in Kingston, Oneida, and Jamestown, TN! Our goal is to help you improve your quality of life and get back out on the field as soon as possible.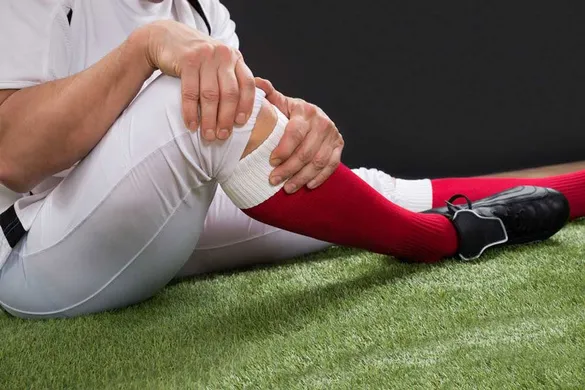 What Causes a Sports Injury?
While you might think only contact sports can cause injuries, any type of sport can result in an injury. Common causes of sports injuries include:
Overuse – Repeating the same motions over and over again can lead to tendonitis or other repetitive strain injuries
Improper technique – Bad form when performing certain activities such as lifting weights can lead to muscle strains or tears
Improper training – Jumping into a sport without proper training can lead to injury
Inadequate warm-up – Not warming up properly before an athletic activity increases your risk of injury
Accidents and collisions–Accidents involving other players or objects on the field can cause injury
How Can Chiropractic Care Help?
Chiropractic care can help people of all ages and any activity level to improve their health. Our team at Crawford Family Chiropractic is experienced in treating sports injuries, with a special emphasis on athletes. Our chiropractor can perform spinal adjustments to help reduce pain, improve flexibility, and increase range of motion. We also offer other services such as:
Spinal decompression therapy to reduce nerve pressure
Massage therapy helps relax the muscles and promotes healing
Nutritional counseling ensures your body is getting all the nutrients it needs for optimal performance.
If you're looking for a chiropractor near me in Kingston, Oneida, or Jamestown, our chiropractic office can help you recover fast and reduce the risk of re-injury.
What to Expect From a Chiropractic Visit
When you come in for your first chiropractic appointment with us, we'll start by discussing what brought you in and then perform a physical exam. We will use this information to create a personalized treatment plan that's tailored to your individual needs. Depending on the severity of your injury, our chiropractor may recommend a series of adjustments or other treatments.
We will also educate you on proper stretching and strengthening exercises and provide nutritional advice to ensure your body is getting all the nutrients it needs for optimal health. As your injury heals, we may recommend periodic check-ins to monitor your progress and address any issues that come up.
Heal From Your Sports Injury Today
Our chiropractic care not only helps with sports injuries, but it can also improve your overall wellness and quality of life. So don't wait any longer! Call us at Crawford Family Chiropractic today to schedule an appointment and get back on the field fast!